C9012 Transistor Datasheet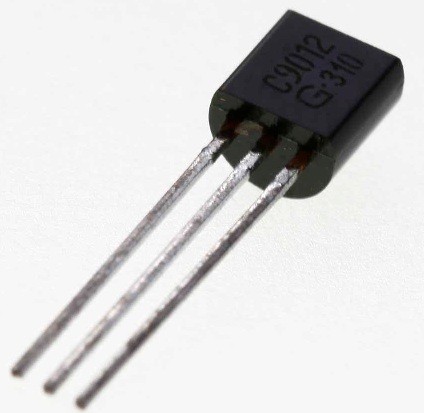 Before searching for C9012 transistor datasheet you may have thought that it was a NPN transistor because it has a letter "C" in front. C actually is an European code while 2SC is a Japanese code. Most of the time repair tech will refer C as 2SC so that it will be easier for them to search from the databook or internet.

If the repair tech treat C9012 as 2SC9012 then he or she will not be able to find the information. In this repair field one has to be flexible because many manufacturer does not follow the standard code anymore. The above transistor is actually a PNP transistor and the real part number is KTC9012. This means the manufacturer have removed the word "KT" and it left only C9012. If you are a beginner you will save lots of time of not searching for 2SC9012 information.
If you type in C9012 transistor datasheet in the search engine, yes you will get the info. But what if the part number is not C9012 and they are some other part number? The other day there was an email to ask me to help to find a part number that starts with P70N…… I told him to add ST in front of the part number and he could managed to locate the exact part number.
The story we have learned here about the C9012 transistor pdf was that don't believe every part number you have seen. You have to do some research first before you decide what to search from the internet or equivalent databook. Hope after reading this post, you will have no problem in finding the right data for C9012 transistor datasheet and other funny part number.
By the way here is the link to the C9012 transistor datasheet.
Likes
(

11

)
Dislikes
(

10

)