Confusing Circuit Board Marking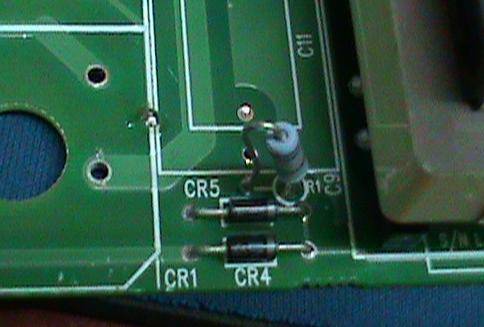 Sometimes I do not know why manufacturers have to make our lives so difficult by labelling components marking not according to standard code. If you take a look at the photo you could see the marking for capacitor is "C", resistor is "R" but the diodes they labelled it as "CR4" and "CR5". They can just print it as "D4" and "D5" and that's it. You can know the components are diode because there are a band in the body. What if this is a 3 legged component with weird part number and the board marking is assuming "BP"?
It could be a bipolar transistor, fet, triac, SCR and some other components. We as seasoned repairer sometimes could figure it out what type of category the component would be but what if a beginner try to repair such board? The beginners will get confused and give up on the repair work.
Not only board marking, there are currently many components in the market that have funny and weird part numbers. Doing a Google search on those part number yielded zero result! Sometimes the semiconductor manufacturers will cut short the part number and you have to guess what will be the complete part number. It can be frustrating especially you found the bad component in few minutes but take hours to find the part details or datasheet or the subsitution.
Likes
(

0

)
Dislikes
(

0

)