Electronics Stuff That I Bought From Muar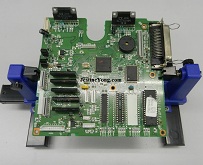 Few days ago i went to my wife hometown in Muar Johor for a short vacation. Muar is located at the southern part of Kuala Lumpur (KL) Malaysia and it takes about 2 and a half hour drive from KL. One of the places that I must go is the electronics shop. I browsed through the shop and managed to buy some electronics related products.
I bought a circuit board clamping kit, a new version of soldering stand, a Solder Wick and two units of fine tip meter test probe. The soldering stand and the circuit board clamping kit worked very good. The fine tip meter test probe is suitable in measuring small SMD components. Take a look at the photos below:






Besides the electronics shop my family and I also went for sight seeing, tried the local food and bought new school uniform for my children before the school starts on the 5th of January 2015.
Likes
(

66

)
Dislikes
(

3

)