Is Electronics Repair A Dying Trade?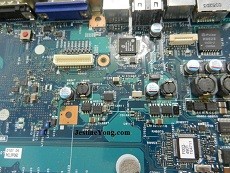 Sir, please tell me whether electronic repairing business is a dying trade, since i am interested to do lcd/led repairing as my full time business.
==========================
Electronics repair cannot be a dying trade. Consumer electronics repair may be slow in some countries but not all. There are so many field that is related to electronicsrepair that you can choose:
beauty equipment repair
bio medical
car parking system
alarm/cctv
industrial electronics
automobile electronics
Telecommunication equipment repair and many more.
Here is the testimonial that I've got last week from a repair friend of mine from another country:

==============================
"I have my hands full. Business here grows fast…there's a lot of money in this branch.
I do many repair work , like TV, FM transmitters , studio equipment repair and maintenance.
Casino machine repair , pc technician and a lot more.
To make repair simple you don't have to find that wheel out , just buy ebooks , service manuals , training ebooks etc. Also the best repair tool is necessary."
=============================

Will i get any certificate for the above courses online
When you get the ebook there will be no certificate given.
or is it enough by reading your books on led/lcd repair, can i repair any above mentionedelectronic equipment.
Yes you can it depends on the problem but your testing electronic components has to be strong. Not all problem are tough to repair. If there is tough problem you can always ask for support from the Ebook author. You also need to do some homework like visitingrepair forums, reading on the related equipment repair book/Ebook, watching repairvideos and etc and practice makes perfect.
Sir, now i am already 40 years,is this the correct age to go for repairing in this business line,please guide me as i keep hope that you will guide me properly.

I'm not sure about this because different people have different mentality. Some work very hard and some very lazy. Some give up after few unsuccessful repair while to some they will pursue on. Some have very good marketing strategies but to some they just sit and wait for customers to come.
I am trying only on led/lcd repair tv   but what happens  if don't get any repair job.
You have to do market survey first and I'm not sure about your country market condition. I suggest that you look for other full time job first and do the repair part time. If your customer base is big then only you go full time.
Hope that god bless you with lots of knowledge and good health.
Same to you.
Likes

(9)
Dislikes

(0)
Likes
(

3

)
Dislikes
(

0

)