Keeley Tone Workstation Repair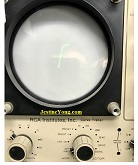 A client dropped off this guitar pedal for repair. The pedal comprises of a drive section, a drive/boost section and a compressor section. The complaint was that the center boost section wasn't working at all. I opened up the unit and saw the dark colored PCB material. This makes repair difficult when trying to trace out a circuit for which schematics aren't available.

I did however contact the manufacturer to see if they might be of any help. Unfortunately their company policy restricts the sharing of schematics.
The board uses mainly SMD components. With a multi meter I was able to trace the faulty section to create a basic schematic.

I removed the switch to better see the traces and via's as this is a double layer board.

Using my component analyzer I was able to determine that the SOT-23 devices were N channel JFETS. This also revealed that one of the JFETS (Q6) was faulty.
This is however a sensitive circuit and therefore I knew I had to closely match the new JFET to the JFET in the first stage. I did this because they would have probably used transistors form the same batch.
I made up a quick test setup jig that I could use along with my Curve tracer.


I used the curve tracer to match a JFET to the known good one from the circuit. Although not precise I tried to get it in the ballpark as good as possible. Both Jfets gave me the same curve when switching quickly between the two. The curve shown was taken just before complete Saturation/ Turn-on.


After replacement the unit tested fine.

This article was prepared for you by Riaan Diedericks. He runs his own electronics repair shop in Pretoria, South Africa. He specializes in Pro Audio repairs. Please give a support by clicking  on the social buttons below. Your feedback on the post is welcome. Please leave it in the comments.
P.S-  If you enjoyed reading this, click here to subscribe to my blog (free subscription). That way, you'll never miss a post. You can also forward this website link to your friends and colleagues-thanks!
You can also check his previous repair article below:
https://jestineyong.com/kustom-groove-1200-bass-amp-repair/
Likes
(

57

)
Dislikes
(

0

)