The light bulb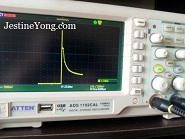 How come, an article about something as trivial as a light bulb? Well, I like light bulbs! They were part of my childhood and they have been serving us nicely for a very long time. And… they are going to disappear soon. So they deserve a little bit of attention before they become things of the past.
Light bulbs are banned from many countries around the world, in which they cannot be legally sold anymore. Their crime: they are not energy efficient and there are now much better light sources available. Fair enough, we must support the environmental movement.
But hey… we all use the famous "light bulb trick" when we are testing a power supply that we just repaired. The "light bulb trick" is one of Jestine Yong's many great advices given to electronic repairers!
Light bulbs also can be fun and educative. When I was teaching basic Electricity/Electronics I used to give my students a 60 W light bulb and asked them to measure the resistance. No problem, they grabbed their multi meter and, in no time, here was the result: around 73 Ω (rounded for easy calculation).

Then I asked them if we could, based on this measurement, re-calculate the power (just for verification!) knowing that this lamp is rated 240 V. No problem, just apply the Ohms law:
P = V2/R = (240 x 240)/73 = 789 W   ?????
Wow, what is wrong?
Some students would measure again, then recalculate and get the same result, why? Interestingly enough, very few would come up with an explanation…
This was a great time to introduce the concept of COLD resistance vs. HOT resistance. Indeed 73 Ω is the cold resistance, at ambient temperature. When the lamp is hot, its resistance is much higher. Can we find out how much higher?
We could calculate it using the 60 W and 240 V as printed on the bulb but I prefer to measure the current and voltage when the lamp is powered then calculate the resistance:

I = 255 mA
V = 245 V
Then R = V/I = 245 / 0.255 = 961 Ω which is about 13 times the cold resistance!
The light bulb is a great PTC (Positive Temperature Coefficient) resistor and this is why it is so efficient in limiting the current when we first test a power supply after repair (the light bulb trick). It limits the current in case of a short circuit and gives us an immediate visual feedback.
Small light bulbs are also used as an efficient gain regulator in Wien bridge oscillators. There are other methods available, including a feedback using a FET transistor, but many designers argue that the bulb produces a much better result with less distortion…
Here is a Wien bridge oscillator using a light bulb as gain regulator.

Back to our 60 W bulb, did you ever wonder what the temperature of the filament is? Assuming that it is made of Tungsten, which has a temperature coefficient of:
α = 0.0045 = Tungsten temperature coefficient
The relation is: ΔR = R0 x α x ΔT   Then: ΔT = ΔR / (R0 x α)
ΔR is the difference of resistance: 961 – 73 = 888 Ω
R0 is the coldresistance: 73 Ω
So the calculation is very simple:
ΔT = 888 / (73 x 0.0045) = 2703 ˚C
If the COLD temperature was, let say 20 ˚C, the filament temperature is 2723 ˚C… Now wonder they get so hot! 
Inrush current
One thing to consider with light bulbs is that there is a large peak of current to take into consideration when we turn them on. In our example the current would start around 3.3 A (240 V / 73 Ω), to stabilize at 255 mA a short time later. This means that the initial current will be 13 times higher when we turn on the switch. This is why light bulbs often fail when we switch on the light (they go bang in such a nice way!)…
This inrush current can be a serious nuisance. I remember a project, a very long time ago, when the LEDs were not bright enough. I had to design an alarm panel on which 100 small lamps would be blinking in case of a serious alarm situation. We could not find a standard power supply that would stand the inrush current. We had to preheat the lamps with a small current (just below the glowing point), so the current peak would not be so high and the lamps would last longer. Well… story of the past with solutions of the past! Today's LEDs are so good.
How long does this current peak last? Some literature states that the current will reach its nominal value after 0.1 s or less. This is something we can demonstrate easily. For this we will use a small 12 V lamp, a DC power supply, one resistor and an oscilloscope. Do not try this with a 240V or 120 V or any AC mains voltage lamp! You might damage your oscilloscope or/and get an electric shock. Furthermore, AC is not suitable for this demonstration…
Our small lamp has the following characteristics:
Cold resistance (measured): 1.8 Ω (Inrush current would be 12 V / 1.8 Ω = 6.66 A)
Hot current (measured): 0.56 A
Hot resistance: 12 V/0.56 A = 21.42 Ω.  (12 x the cold resistance)
To measure the current with an oscilloscope we insert a 1 Ω resistor with the lamp and measure the voltage drop across the resistor, so 1 V = 1 A. For sure the 1 Ω resistance will interfere with the measurement but this is just for demonstration and we are mainly interested in the timing.
Bingo, we can see a nice peak of current. Its amplitude is limited by the 1 Ω resistor and by the power supply's internal resistance, hence lower than calculated. However we can see that the current reaches its nominal value after 75 ms. Less than 0.1 s, this is what we wanted to find out.
Sure enough, the light bulb is a non-linear device. It is a device that does not obey the Ohms law to the letter. Would this be another reason why it is banned? Just kidding…

We, electronic repairers and electronic enthusiasts, will keep a small stock of light bulbs in our workshop. Not for lighting purposes, but for the useful things we still can do with them.
We will miss the light bulb!

This article was contributed by Gerald Musy from Penang, Malaysia.
Please give a support by clicking  on the social buttons below. Your feedback on the post is welcome. Please leave it in the comments.
P.S- Do you know of any your friends who would benefit from this content that you are reading now? If so, forward this website to your friends or you can invite your friends to subscribe to my newsletter for free in this Link.
You may also read his previous article below:
https://www.jestineyong.com/the-mystery-of-usb-chargers/
Likes
(

337

)
Dislikes
(

1

)