Universal Schottky Diode For Replacement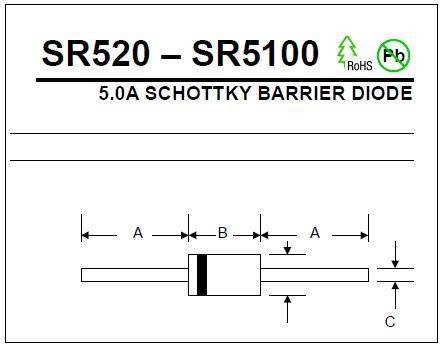 If you repair consumer type of switch mode power supplies and you found a secondary diode shorted, chances is high it will be the Schottky diode type. Older designs use Ultra Fast Recovery Diodes. There are hundreds of part number for Schottky diodes and there is no way you will keep or buy all the part number. The best solution is to buy a universal part number and use it on all secondary side of SMPS. One part number that I found could be use for replacement is the SR5 series Schottky diode (SR520,SR530,SR540,SR550….SR5100). Click on the photo to visit the spec of the Schottky diodes and you will know that it is 5 ampere ranging from 20 v to 100 volt.

If you are not sure what is the spec of the original diode part number you can use the highest range (SR5100-5amps, 100volt) as a test. Remember to burn in the equipment for long hours after replacement.
Likes
(

9

)
Dislikes
(

2

)