Water Damaged Phone Repair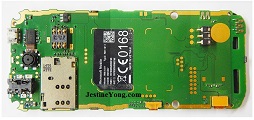 Hi there!
Today I will elaborate something about water damaged phone and how I repair it, but the major think is to hit the target with this text about how to really interact with a water spilled device and what to really expect after repairing.

I don't like to repair water damaged devices in real, but that can be really tricky and complex but for the end user who is the owner of the device it can be also really expansive repair, even then they can have a time ticking bomb in his pocket.
A water damaged device is really complex for repairing because of the complexity of the electronic circuit of the affected device and the liquid what was spilled on, in our case it is just water.
Pure tap water is ok for our health but for electronic devices I would say it is equal as cancer in human body. We have to take in count several thinks, even if the users say "my phone was dropped into the sea" or "my mp3 player took his trip in the washing machine" etc.
Water:
– is conductive
– is corrosive
– includes minerals ( like salt etc. )
– can evaporate but even then some minerals can left behind on the board
– can reach really small gaps, holes like between pcb and a BGA components. etc.
There are many other factors what water can do, but my list above is enough I think to lead a repairing in a really road to hell. My subject today is a mobile phone from Nokia, I don't interest on the model now, because the repairing and explanation in this text is usable very wide in electronic repairing.
The customer told me he spilled his phone with water. He was trying to dry out his phone with hair fen, putting his phone into rice and other interesting stuff from the Internet. But his phone is still not cooperating with him as it should. If you go into the menu of the phone, it will running through the menu like the up or down button is pressed continuously.
Ok, some of you would say "this is simple to repair, the keyboard is messed up, change the keyboard.". Some other would say "uff, the pcb is bad, buy a new phone." etc.
That's not so easy…
Let's investigate the pcb of the phone for first.

This is the main pcb of the phone. As you can see there are no water traces left behind. Even no corrosion around the smd part. A very clean and nice pcb. Well dried out, would I say.

This is a closer look about the two connectors, nothing would say does there was water intruded.

Another area of the pcb, also no indication about water.

Whenever I deal with such of repairing, I pull off a bit the keyboard, just to investigate in what condition are some of them.  Most of time I lift that area where the keyboard is most used, like an OK key, ANSWER key etc. If they are not affected then probably other keys pads are also in good condition.
As you can see, no water or other dirt affected indication still.

Wow! So many water inside the phone but no traces nowhere on the pcb?
That is ok, I was expected this really, and this is the bad stuff what users and other respected technicians didn't really take serious.
After heating up the device with hair dryer, or left them in a warm place in hope to dry out the water, the water will start to evaporate, but the water steam will go back to water drops when the steam hit the big and nice metal plate of the LCD. The LCD is a big area, so it will not heat up so quickly and of course, the user and nobody will heat up the LCD because of a risk to kill the part.
This is the reason why the water will never left the housing of the phone. The LCD area will be constantly a much colder area and the water steam will be condensed back to water drops and this circle is an infinitive loop.
When I saw this I was sure does somewhere must be more problems than this.

The nice and clean keyboard connector when disconnected.
This was the case on the other connectors too. So, for now it is ok would the most technicians say but I disagree with them. This would be easy to repair, just clean it and viola! Ok, but what is under any BGA IC?
There is no way to get out the corrosion under the BGA component until you take of the IC and then you maybe go into some new era of problems. Most of time, this kind of corrosion will eat up the copper traces and when you try to lift the BGA IC then you lift the copper trace too. If this happen then you can in most case bin your device.
I know from almost 20 years of experience does a water damaged device in most of case will fail again after repair. I also was investigating a case when a specific situation brought to court, where a cell phone burned down in the pocket of the owner. The owner was really badly hurt and suffered by burn injury.
After the technical investigation we found liquid traces and also several repairing tasks done by some technicians who has repaired the broken traces in the phone, what was cos by corrosion of liquid.
The device failed again, but the circuit was shortening out so badly in the phone does the battery flame up and burn down the owner's coat. Ok, I will clean this contact, and everything is fine, the device will work again and happy face on the user. Here is another big problem, how to get under these shields?

This huge metal shields are really hard to get down from the pcb. Most of time the shield are connected to the GND line of the pcb what is acting as an additional heat sing also, but the major purpose of this metal shields are not to sink the heat from the board, but your soldering iron maybe cannot unsolder this shield or your hot air desoldering station can kill sensitive electronic parts under this shield due of using high temperature.
In this case, you can try to cut away the shield to investigate the other electronic with a player and try to solder it back because it is really needed there. Some technicians swear to put the pcb into an ultrasonic bath and clean the hell out from the circuit.
That is ok, but we have to consider does some part's doesn't like to be in a bath like microphones.

Trying to wash the hell out of a mic it would probably die before you can imagine it. Not in every situation will the mic or other liquid unresistant parts show his real condition, but in several days the customer can bring back the device because something is wrong with the device, but that part of the device was in a working condition when the device was brought to your shop.
Most of case I clean this kind of contact and electronic with appropriated cleaning stuff like:
– Isopropyl Alcohol (IPA)
– DeoxIT D5
Of course I really care about part what are not resistant to liquid cleaner. Take care with alcohol! Cleaning with alcohol can make thinks worse after a while. Because alcohol can be conductive due the water what is mixed in the alcohol as deterrent. There can be other additives added too like perfume or some oil or so, that can leave behind traces on the contact or maybe also make some sort of resistance between legs on BGA parts etc. And then you can have many other problems also which is no more related to the original problem from the beginning.
Alcohol can also leave behind some sort of chemical stuff what can cause corrosion after a while.
Can you imagine if you submerge the pcb in a wrong type of alcohol, and you dry your pcb and you figure out after that many other problems and you don't know what cause it?
That situation would be a really big mess for the "systema nervosum".
I was cleaned the contacts, let the metal shields on the board and tried to power on the phone. When the phone powered on, I checked the major functions of the phone what was working as suspected, but I'm truly sure does under the BGA parts are many other problems, if not now, but in a few days or weeks there will be and the phone will have some other troubles.
After the "repair" if I can call this task so, I made a complete backup of the phone memory, informed the owner about the "successful" repair and told him does I have the backup and he should buy a new phone and I will transfer the data to the new phone.
I didn't ask him to pay for this, I never charged for such repair and I really rare take this kind of repair. I know, this is not a cool repair article but when I was starting to disassemble the phone I was thinking maybe it would worth to share my experience about this kind of repairing.
I hope you enjoy this tutorial and will save lot of repair time.

This article was prepared for you by Christian Robert Adzic from Novi Knezevac-Serbia.
Please give a support by clicking  on the social buttons below. Your feedback on the post is welcome. Please leave it in the comments.
P.S-  If you enjoyed reading this, click here to subscribe to my blog (free subscription). That way, you'll never miss a post. You can also forward this website link to your friends and colleagues-thanks!
Note: You can check his previous post in the below link:
http://jestineyong.com/samsung-phone-charger-repair/
Likes
(

91

)
Dislikes
(

4

)