Reverse The Throw It Away Mentality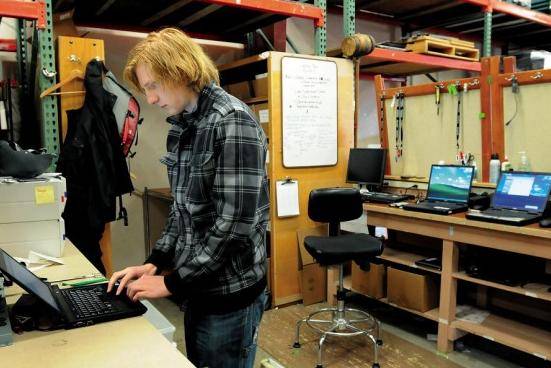 Found an interesting article about teaching people to have a "Reverse the Throw It Away Mentality". Below is the excerpt of the news ""Before, if something broke, you fixed it. Things were not made to be disposable," Payne said. But now, he added, companies make products to be thrown away. "We're incredibly wasteful."
Payne is right about what he said "We're incredibly wasteful". If you take a look at the some handphone users, many of them have the habit of changing handphone not because the handphone have problem just because it has many new features. Most of them only use around 10 to 20 % of the handphone features. Some just want to show off that they have a new handphone. It is a real waste of money. I have a relative that change his handphone 2 to 3 times a year and where the money from? It was from the parents!
It is also a real waste if your 3 years old LCD TV have no sound and you throw it away. It can be repaired. I have a friend who is quite rich and he told me he owned a 47" plasma TV and no intention to upgrade to a bigger size TV as this is a real waste of money. If you have the mentality of upgrading to a bigger size of Tv everytime when there is a new model in the market then there will be no end. You could upgrade from 32" to 47" then to 55" then 65" then 70" and now 84" TV and etc
Although my friend is rich he does not simply spend on unnecessary thing. He told me that money is hard to earn and one has to be wise on how to spend it. Spend too much on liability and you will be poor and if you invest on asset you can make profits or returns. No wonders with his kind of mentality he own tons of property that worth millions of dollar.
By the way you can click on the photo to check out the article by By JOCE DeWITT, Corvallis Gazette-Times
Likes
(

0

)
Dislikes
(

0

)