Electronics Spare Parts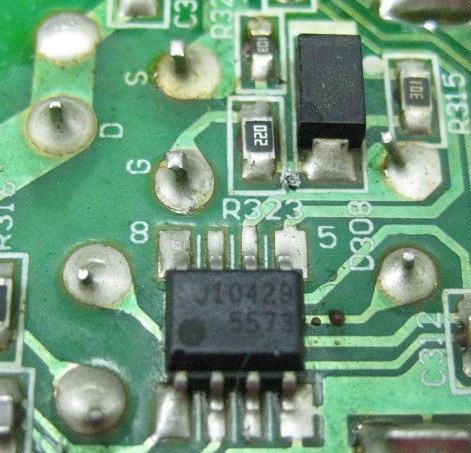 Sometimes, finding electronics spare parts is not easy. To identify the part number is one problem and to get the spare parts is another question. Take a look at the photo below, which one is the part number? This is a power IC and was found in one of the HP Deskjet power board. Usually we do not repair inkjet/deskjet but because this was a friend request so we just help him to repair it. I have found the cause of the problem in the power IC but then again which one is the part number? The top one (j10429) or the bottom number 5573 as seen from the photo below?

After careful research I concluded that the bottom one was the part number. The actual part number is FA5573 and the manufacturer again did not put in the word "FA" which made us hard to find the actual part number. Is it difficult for the manufacturer to just print the word "FA" onto the IC? How do I know that the FA5573 is the actual part number? First, i could not find the j10429 datasheet and next was the FA series which I had came across before ie FA5301, FA5302 and etc. So when I key in the FA5573 with the word datasheet followed behind I got the datasheet. When I looked at the datasheet pins it matched all the pinout of the IC in the power supply circuit board.
My first mission was done and the second one was to find where i could buy the electronics spare parts. I have searched from many websites and not even one that have this part number. They have the part number that was quite close but you know when replacing power IC the best is to use back the original part number. Just to ask if any one the readers in this blog have any source for this part?
Likes
(

5

)
Dislikes
(

0

)