No Windows Loading On PC Solved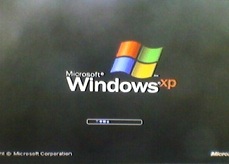 Early in the morning a co-worker asked for my presence and when I arrived to his Department (Economy) the complaint was his PC was not loading the Operating System (Windows in this case). When the PC was turned on the last screen shown was the following.

As you can see in the photo above, the HDD and the Optical Unit were recognized by the BIOS. Then I had a hunch:  I should enter to the BIOS and check it on.
The PC was restarted and pressing the key Del the BIOS could be accessed. The procedure was the following: Del → Boot → Boot Device Priority → Enter.

At this point the first option of the Boot was disabled; this was the reason of the complaint with this PC. Therefore it was needed to configure a boot device then, let's see in the photo below how it was configured.

First boot device configured was the HDD and as second the Optical Unit. As last option the key F10 was pressed to save current settings and exit and Enter.

When the PC restarted look what happened.


This article was prepared for you by Humberto Rodriguez, one of our 'Master Authors' from Cuba.
Please give a support by clicking  on the social buttons below. Your feedback on the post is welcome. Please leave it in the comments.
P.S- Do you know of any your friends who would benefit from this content that you are reading now? If so, forward this website to your friends or you can invite your friends to subscribe to my newsletter for free in this Link.
Likes
(

19

)
Dislikes
(

0

)