Protection Against Moisture Attack For PCBs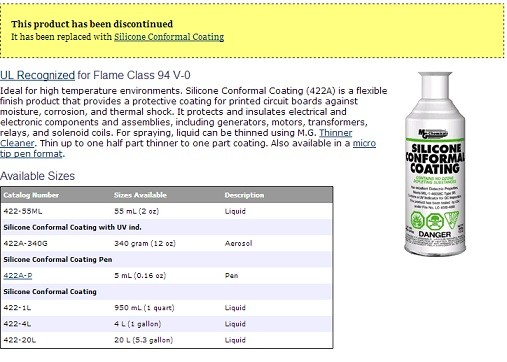 I've got an email recently and here is the email content:
"I have a SMPS in service in a product we sell. We have 300 of these in service, and have had many fail recently due to weather. We think maybe because of high air moisture due to a cyclone that just hit Australia. there is some corrosion showing in the feedback section of the PS directly below the fan. In your experience, is there anything we can do to prevent moisture attack on the PCB level? We are looking at replacing about 15 of these from this one event. Any comments would be appreciated.
thanks
Mr B.K
===================
So far I have not come across such problem before on the PCBs due to moisture attack but I did suggest that he try out the product below. You may click on the link to the website.

If you have any suggestion and solution for moisture attack on PCBs please do leave a comment below thanks.
Likes
(

1

)
Dislikes
(

0

)