The Hardest Part Number To Find Is SMD Parts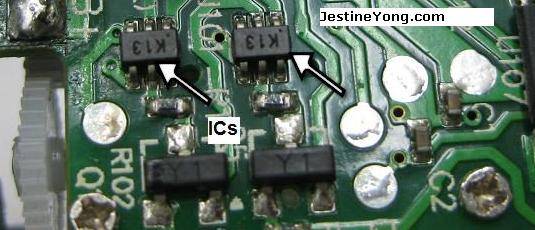 Yes this is true the hardest part number to find either for the datasheet or spare parts is the SMD component. Most electronics suppliers website only selling the bigger components (conventional components) and even if they sell the SMD parts it would be very less choice to choose. Not only that, finding the SMD components spec is also a problem as most of the part numbers can't be found from the internet. Worst, some SMD parts does not have any printed info on it. It seems that the SMD parts is not user friendly special thanks to the manufacturers that did not reveal much about the components data they have developed.
Sometimes the only way to solve this kind of problem is through expereince and from trial and error. I have solve quite a number of fault related to SMD components. I used the bigger components as replacement but one has to be truly understand the circuit. Some cases the equipment just would not work and I have no choice other than to send it back to customer. What about you? how do you solve the SMD parts problem?
Likes
(

1

)
Dislikes
(

0

)